When time is at a premium, you need someone you can trust for your training design and content.
Our Brindle Waye design team will assist in your course development on the level you need to create the professional course you want.
Our ID department offers
Full Course Development
Special Customization
Basic Course Author Setup
Our eLearning specialists create interactive, engaging, and adaptive online training experiences at an affordable price.
Whether you need full-course development, special customization, a company theme, or just help getting started, we will work with you to create your course the way you want it to be.
We customize your course theme to fit your company's identity. Through the design process, we use color, texture and images to present the look and feel of your organization to its audience.
We develop course content to deliver your course topic, its purpose, and its consequences in a professional, organized, easy-to-understand format.

Relating information effectively depends not only on what is said, but how it is said. We consider style and method of presentation an important factor in successful course delivery. Type of audience, company, and course content are concerns that determine style of course presentation.

Turn Key Development. We design your course for you and you easily maintain it. You have control of your course content with the ability to edit or update as needed.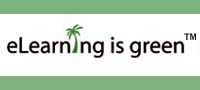 Special course needs may include
Interactive games or exercises
Custom images
Company logo
Background page design
And More...
Contact us to discuss your
course requirements.

866.522.9839
info@brindlewaye.com