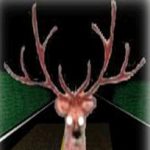 Performance Anxiety.
Well, not exactly.
Performance on demand anxiety, perhaps…or not.
How do we learn? Often learning sessions pull the audience in by placing focus on them. While some people may thrive on impromptu group activities, this is not always welcome, and in some cases, produces a debilitating effect on some members of the group. People may learn to endure and accept different ways, but they don't usually change how they react internally to their learning environment.
The problem with assigning an impromptu project, assignment, or puzzle to be completed in a specified time, and then having to prove it to the group– is that someone is demanding that you perform and meet a certain standard without preparation or thought. The focus and attention has been placed on your performance, often in front of your peers.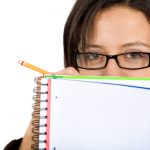 Not everyone who steers clear of these situations lacks social skills or self-confidence, though it may be misconstrued as such. A person's "stand-apart" attitude is often due to his individual way of obtaining and processing information. If the method of presentation causes the attendee to spend his time concerned with his performance or response–or how he can avoid participating–he is not able to benefit from the experience.
However we learn and communicate best, we all have to adapt or conform in some manner, at least occasionally, in group situations, working with others, as employees. How can we do it?