"I had way too much fun in school."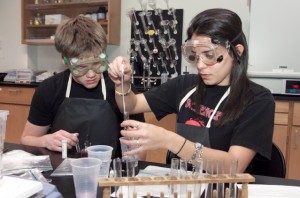 It was one of the best compliments a 25 year old man can give his former Science coach. For some, it was also the most ironic. He was talking about middle school and high school, and all those intense years of studying and preparing to compete in Science Olympiad as a team. Fun? You bet!
I've tried, really I have—tried to believe in "new" ways, curriculum approaches, the different methods of education. But, after 18 years as a Science Olympiad coach, they never measure up to the comprehensive study, research, innovation that academic team competition provides. Few people have realized that the solution is already in front of us. There are students who have been benefiting from this for years.