This past year has presented many advances culminating into products that are changing the perspective and scope of learning in big ways. We are excited about these changes and look forward to what the next year will bring.
Along with the new comes a responsibility to offer customers the best, up-to-date quality choices for business and academic learning.  Brindle Waye is continually anticipating and preparing for the future of elearning and the changing perspectives of education in the U.S. and beyond.

The realization of the possible and probable impact of quickly evolving technology, along with consequent rapid information and accessibility in various learning capacities, may at times seem daunting to businesses and academia when considering its implementation. This is understandable.  Much is and has been recently embraced in the name of learning as we watch and predict what will be embraced in the future. That's why one of our primary goals is making sure Design-a-Course is not only cutting edge but easy to use, and we will continue to assist our customers in navigating this changing landscape.  These are exciting times!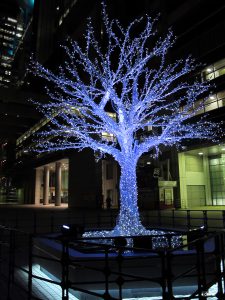 Various new technologies are tools that can enhance and motivate learning– to provide quick accessible information efficiently and to communicate and share ideas with others effectively in various parts of the world. New technology is not the end-all solution for education, but as tools, these new creations can prove to be strong motivators—and will continue to provide inspiration—to think…to learn…and allow individuals to make their own positive contributions, both in business pursuits and personal endeavors.  Brindle Waye is dedicated to providing a powerful, up-to-date elearning platform to help you achieve success in 2013. We are ready when and where you are!
As we emerge into the new year, we offer a continuous hope for your learning success–from all of us at Brindle Waye.