All About Design-a-Course
E-Learning has never been easier.
Design-a-Course is a quick, easy, and inexpensive elearning software tool that allows novice users to create sophisticated online training courses within minutes. Questions, scoring, tracking, and reporting are all automated in our Learning Management System (LMS) allowing you to focus on courseware development.
If you can use word processing software, you can "Design-A-Course."
Design-a-Course e-learning offers an intuitive graphical interface, with NO requirement for programming or scripting expertise, so anyone can dive right in and create elearning. Students and course administrators only need a standard Internet browser to access the courses, monitor student scoring and view company-wide statistics. No downloads or plug-ins are required. Design-a-Course makes elearning and online training quick and easy.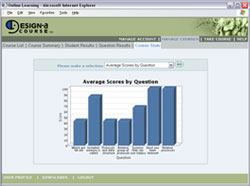 Powerful Built-in LMS
Developed online training courses are inexpensively hosted on either yours or Design-a-Course's secure server. Using Design-a-Course's unique, one-click upload, getting E-Learning courses out is a snap. Student accountability, ever-changing content, and quick training requirements are all elearning requirements that Design-a-Course tackles and solves for you.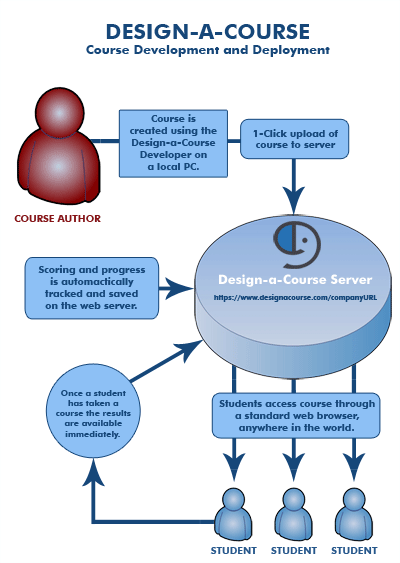 Intuitive Graphical Interface